She Could Overdose If This Continues
Bobbi Kristina Brown at the viewing for her mother (Photo Credit: Splash)
On February 13, 2012, the Judiciary Report warned, "Bobbi Kristina Brown and her dad also struggle with hard drug and alcohol abuse and need to view Houston's death in part as a wake up call, lest they pass prematurely as well." Sadly, reports published yesterday indicate, Bobbi Kristina Brown, the 18-year-old daughter of the late award winning singer, Whitney Houston, disappeared after her funeral on Saturday, February 18, 2012, for several hours, to do drugs. It is not surprising, as addicts often turn to drugs during crisis, in an effort to numb the pain, but this is dangerous, as it can lead to overdose. Prayer and intensive rehab are best.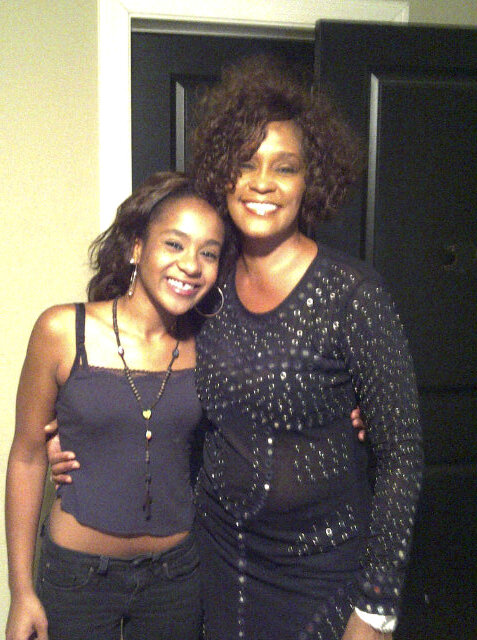 Bobbi Kristina Brown and Whitney Houston, from her daughter's Twitter page
Bobbi Kristina was very close to her mom and went everywhere with her. Therefore, it is understandable that this loss would hit her very hard. However, she must move forward with her life. Her mother loved her and would want her to overcome her addictions and make the most of her life. She would not want her to self-destruct. Bobbi Kristina also needs to think about her grandmother, Cissy Houston, who does not need to lose her as well. Drugs are a terrible thing.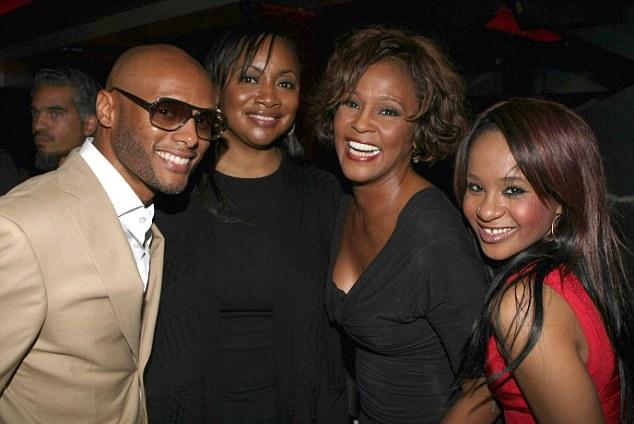 One of the last pictures taken of Houston and her daughter Bobbi Kristina Brown. Also pictured is singer Kenny Lattimore and Houston's sister-in-law Pat (Photo Credit: Rex).
Some are knocking Houston for getting involved with Bobby Brown and turning to heavy drug use with him during their marriage. Granted, it was not a good choice, but she isn't the first something like this happened to in life. One of my relatives fell in love with a woman, who got him involved in drug use and it ruined his life. When a person thinks they love someone, they can be very susceptible to suggestion and make very poor choices. But it is selfish for someone to claim they love you, then introduce you to something so negative and destructive.
RELATED ARTICLES
Will Bobbi Kristina Brown's Drug Use Spiral Out Of Control With The Death Of Her Mother
Whitney Houston's Family Needs To Hire A Law Firm And Accounting Agency For A Forensic Audit Of Her Finances
Singer Whitney Houston Given A Very Touching Funeral In New Jersey
Whitney Houston's Ex-Husband Bobby Brown Left Her Funeral After A Dispute With Security
Bobby Brown's Tribute To Whitney Houston Last Night Shows There's A Problem There
Bobby Brown Reportedly Not Wanted At Whitney Houston's Funeral Or To See His Daughter
Drugs And Alcohol Transformed Whitney Houston Into A Different Person
Whitney Houston Is The Latest Hollywood Star To Die Under Tragic Circumstances
Reports Indicate Whitney Houston Has Lost All Of Her Money And Is Asking For Donations
Whitney Houston Back In Rehab As Daughter Is Arrested