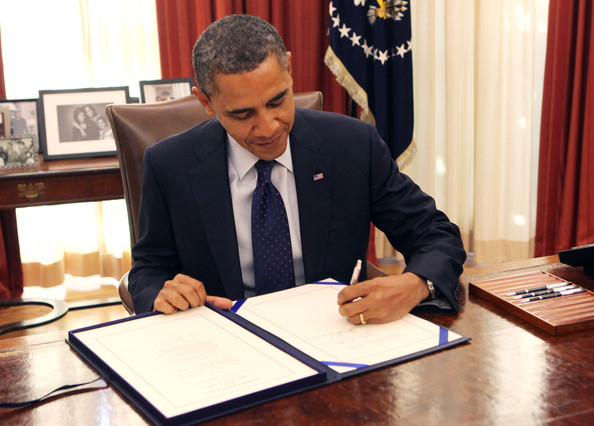 Barack Obama
A friend asked me to research grants online for her and I was amazed at what I found. As many of you know, a few of President Obama's top campaign donors were given tens of billions of dollars in taxpayer funds to start solar companies that went on to fail in a major way between 2009-2012.
Yet, now when you check the Small Business Association (SBA), which for many years gave grants and training to people in America to start their own businesses, all you'll see is a message that states, "How do I get a small business grant? At this time, Congress has not set aside any monies for grants to start and/or expand a small business..." (http://www.sba.gov/content/how-do-i-get-small-business-grant).
I remember during the Clinton Administration, if you took a six week course with the Small Business Association and formulated a decent business plan during said time, the SBA would give you $5,000 to start your own business, which helped a lot of people and created revenue streams via entrepreneurial endeavors in America. The $20,000,000,000 President Obama gave to a handful of companies such as Solyndra, which all went on to fail in the solar industry, could have gone much further in the economy as smaller grants and loans at the Small Business Association.
Obama's business plan helped a few campaign donors that blew billions, when it could have helped thousands of entrepreneurs with a greater probability of success in local communities all over America. I have only one question. Why?
RELATED ARTICLES
Obama Referred To Newly Bankrupt Solyndra As "A Good Bet"
President Obama Was Ready To Give Solyndra $500 Million More After Finding Out The Company Was Failing
Executives From Obama's Bankrupt Solyndra Will Plead The Fifth In Congressional Hearing
Government Gullibility: Played For Suckers Or Was Solyndra A Front For Something Else
Obama Administration Mum On How Many Jobs They Can Create For $420 Billion In Taxpayer Money
Obama Solar Firm Fails Filing For Bankruptcy And Laying Off 1,110 People
resident Obama Nixes Canadian Oil Pipeline To America That Would Have Created Jobs And Revenues