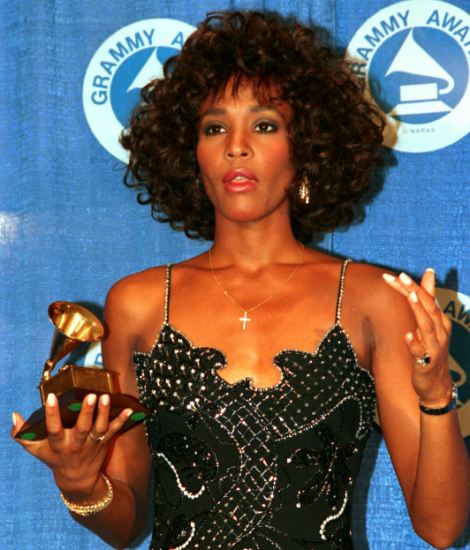 Whitney Houston at her prime in the 1980s
Dying at age 48, in good health, alone in a bathtub, is not natural causes. But here we have it again, another Hollywood star has died early and under tragic circumstances. Award winning singer Whitney Houston passed away on Saturday, February 11, 2012 at the Beverly Hilton Hotel in California. She was found naked in the bathtub, with her head underwater and strong pharmaceutical drugs and alcohol in her system. Empty and partially depleted pill bottles were found in her hotel suite, along with an open champagne bottle and Heineken beer can. She was 48-years-old. For years the Judiciary Report has warned against mixing certain medications and drinking alcohol during said times as well.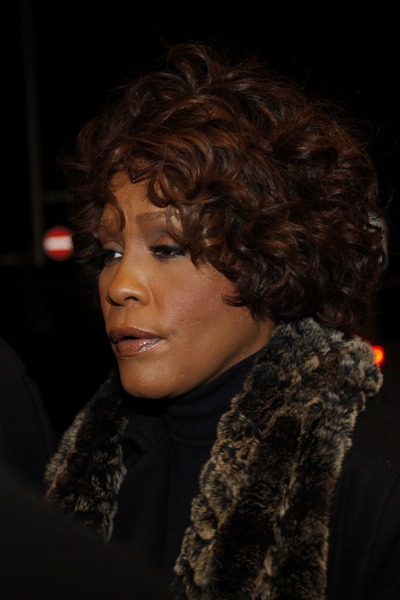 Whitney Houston in 2012 looking distressed and troubled
Houston became the most famous female singer in the world beginning in 1985, on a string of number one hits and albums, the likes of which has not been seen since. Due to the range and quality of her great voice, in tandem with her unprecedented music success in the mainstream, she is the top female vocalist America has ever produced. Houston was the Queen of Pop and the Queen of R&B.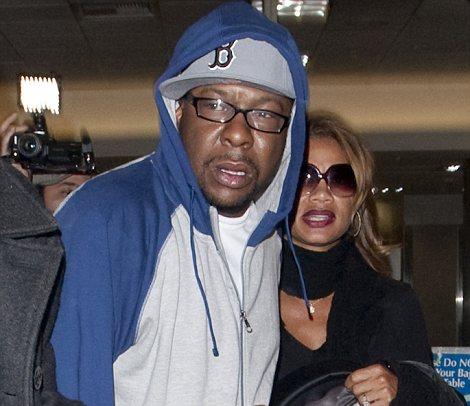 Bobby Brown and new wife Alicia Etheridge at the airport yesterday
After the first 7-years of unprecedented success for Houston, with fame came challenges - namely heavy drug and alcohol abuse being introduced into her life, with her marriage to Bobby Brown in 1992 (sorry, Bobby, but it's true). Many commented that prior to Brown, Houston was alert, on time for events and did more career work. However, that changed when she got married and people publicly commented on and wrote about it.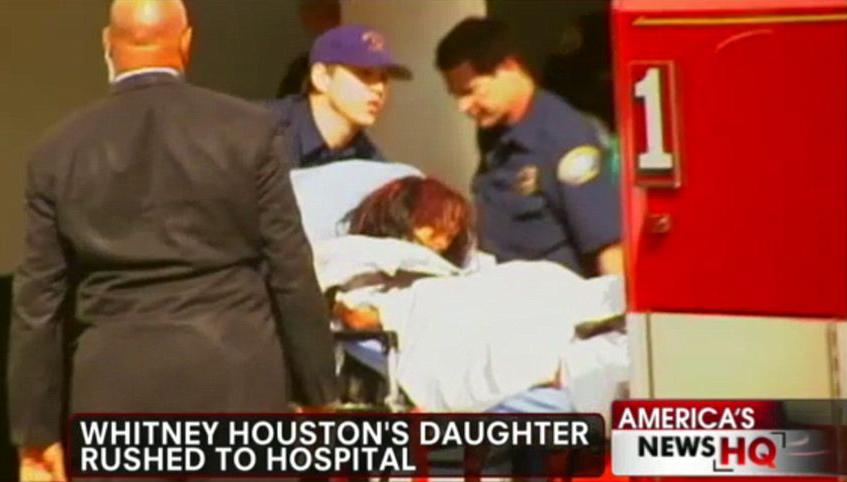 Bobbi Kristina Brown being carried to the hospital for a second time after her mother's death
Over the years, the Judiciary Report and its sister sites have chronicled Houston's troubles, with the wish she would get better. Several months ago, on July 25. 2011, the Judiciary Report wrote of similarities between British powerhouse vocalist and addict, Amy Winehouse, who died at age 27 in 2011 and Houston, as both struggled with drug and alcohol addicted husbands, which eventually led to their own demise (Amy Winehouse Died In Bed).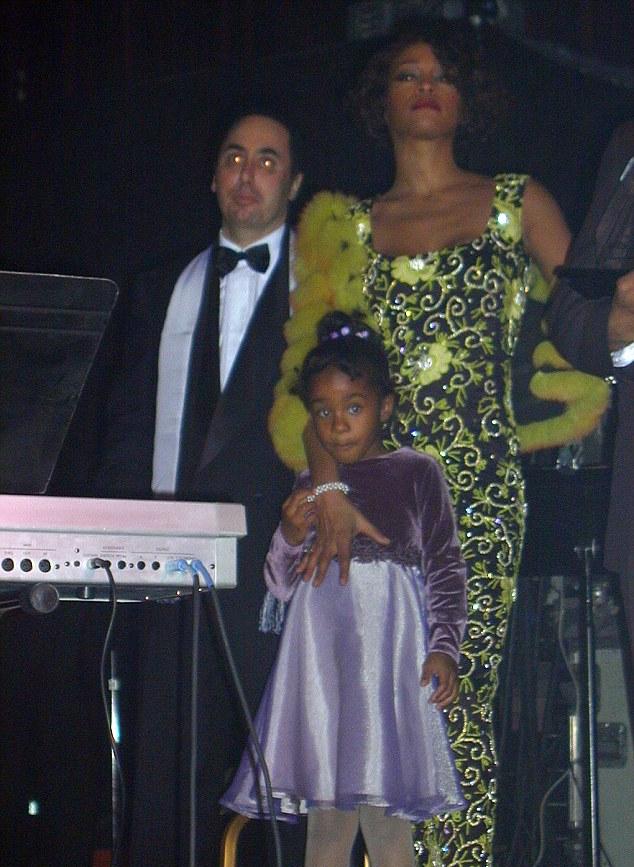 Whitney Houston and daughter Bobbi Kristina Brown in the 1990s
A day and a half prior to her death, Houston was seen in a daze with a slit wrist and blood on her legs, as she departed club Tru in Los Angeles. Days prior she was also seen with rapper Ray-J, who sorry to say, has been a bad influence on the women he dates (see: Kim Kardashian, who he sold out for $1,000,000). When I saw a photo of Houston with Ray-J several days ago, I got a bad feeling.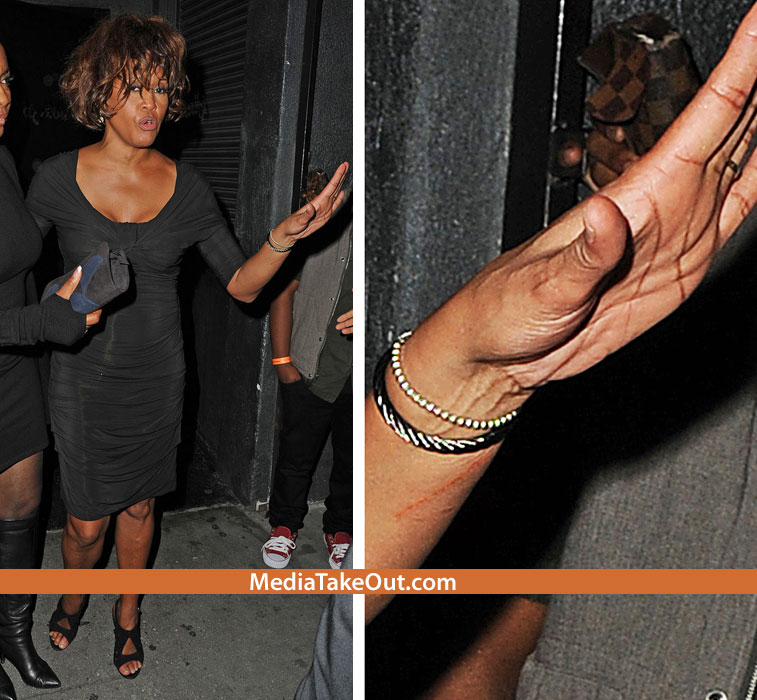 Media Take Out ran an article the day before Houston died claiming she had slit her wrist and was bleeding in the club (see next photo)
However, at the end of the day, Houston, just like everyone else in life, is responsible for their choices. But bad company does not help. As the Bible says, "Bad company ruins good morals." Houston had a lot of bad company, such as Ray-J, R. Kelly and other hangers-on that facilitated destructive habits she acquired in Hollywood and negative choices that were rendered. Brown has been a bad influence for many years as well and their divorce was very acrimonious, but credit to him, he has received help in turning his life around over the past couple years. How long it lasts is up to him.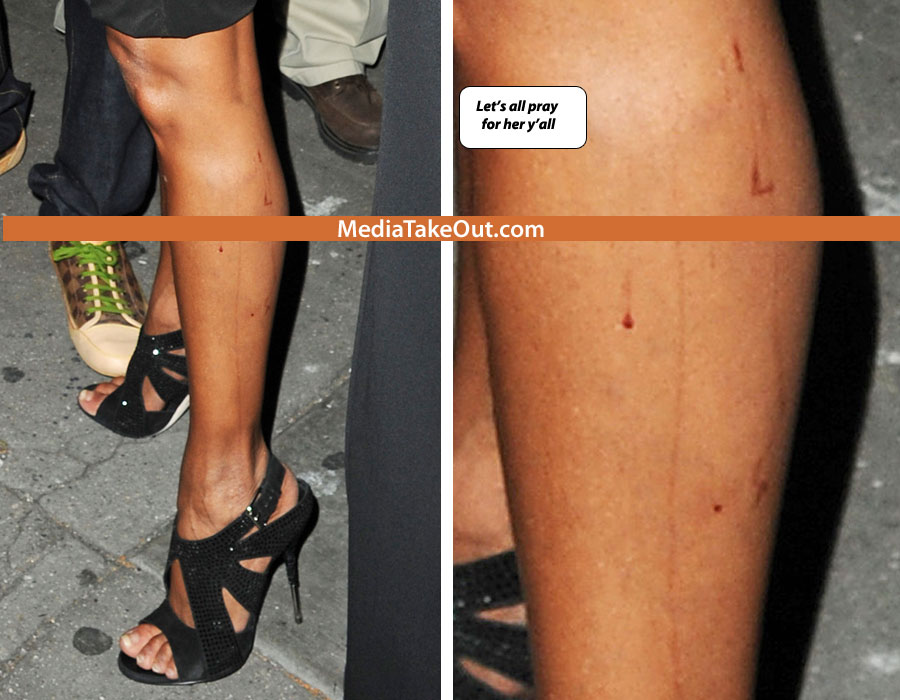 Blood on Houston's leg after leaving the club, allegedly from slitting her wrist, as shown in previous picture
Every album Houston released was a success, except for her last CD, 2009's "I Look To You." It was the first flop of her career. The songs produced by Alicia Keys and R. Kelly were unoriginal and uninspired, leading to Houston's first bomb on the charts. The CD was also poorly received by the public, as discussed on CNN this past Saturday. Subsequent touring resulted in disaster as well, as Houston's voice kept giving out and she became sick, which lead to disgruntled concert-goers.
Houston's final performance on stage at Kelly Price's Grammy party
Even her final appearance, which occurred last week, in which she sang a duet with Kelly Price, it is evident her voice had been seriously damage from years of drug and alcohol abuse. It was not intentional, as Houston loved to sing, but a side effect of hardcore drug use that many singers have found out about the hard way. Weeks before she died, there were also rumors that Houston had gone broke (Reports Indicate Whitney Houston Has Lost All Of Her Money And Is Asking For Donations). Things were not well with Houston. All the signs were there.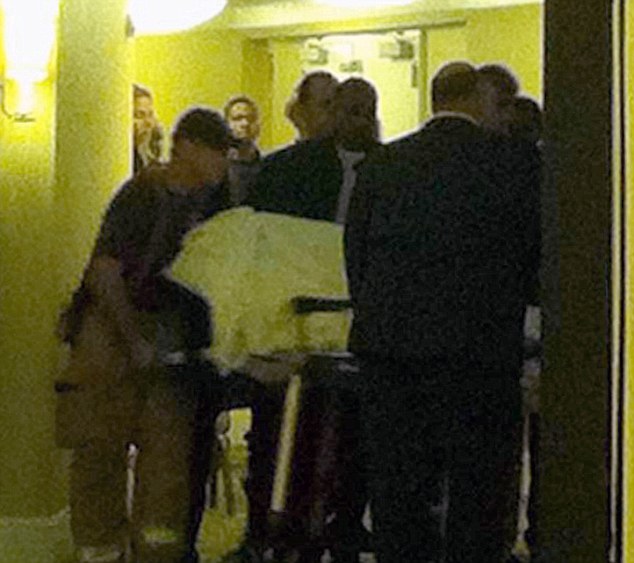 Houston's body being removed from her suite at the Beverly Hilton Hotel
Houston is survived by her daughter Bobbi Kristina Brown, who was hospitalized twice in the hours proceeding her mother's death. The two were very close. Bobbi Kristina Brown and her dad also struggle with hard drug and alcohol abuse and need to view Houston's death in part as a wake up call, lest they pass prematurely as well. No human is invincible.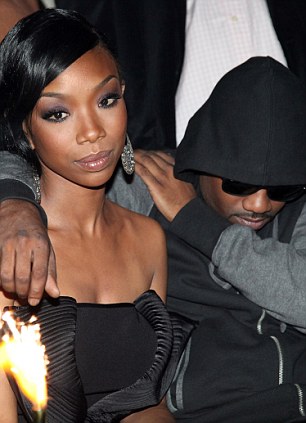 Brandi and her brother Ray-J, who Houston was seen dating days before she died. Did the two break up again.
Side Bar: Once again, another Sony Music star has died under strange and tragic circumstances, where the artist is worth more dead than alive. What fortuitous timing for struggling Sony, suffering under massive revenue declines (Latoya Jackson: Sony Murdered Michael Jackson). Two of the biggest stars in the country gone...
RELATED ARTICLES
Don Cornelius Sadly Dies Of A Gunshot Wound To The Head At Age 75
Wacka Flocka Flame And Gucci Mane Rapper Slim Dunkin Shot To Death At Studio Shoot
Singer Amy Winehouse Found Dead At Age 27
Nick Carter's Sister Leslie Carter Found Dead At Age 25
Latoya Jackson: Sony Murdered Michael Jackson