Calls Him A Deceptive Liar Who Is Detached From Reality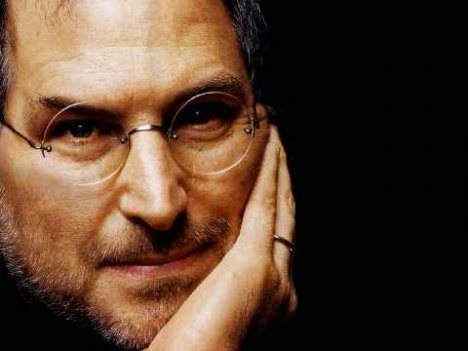 Steve Jobs
The invasive, privacy invading FBI has released a very derogatory file on the late Apple CEO Steve Jobs. The arrogant file refers to jobs in unflattering terms, implying he was a crazy liar. The FBI was vetting Jobs for a government post and pronounced in their files, "Several individuals questioned Mr. Jobs' honesty stating that Mr. Jobs will twist the truth and distort reality in order to achieve his goals."
The FBI is very out of order to have the audacity to keep such a file and on someone that contributed so much more to America than they ever have or will. At least Jobs wasn't costing America jobs or money ever year and failing like the FBI does, adding $8 billion annually to the national deficit. Who are they to be talking about Jobs like that. They are so deluded.
The FBI has worse files on Jobs they are hiding and hopefully one day they will be made public. The released files shows the agency's arrogance, not to mention their hypocrisy, to make such comments about Jobs, when the FBI's director, Robert S. Mueller, is a serial philanderer, who has repeatedly cheated on his wife with young women, accepted bribes not to bring charges against lawbreaking companies such as News Corp and people like Rupert Murdoch and Madonna. He also passed dirty money to his offspring.
RELATED ARTICLES
Apple's Steve Jobs Has Died At The Age Of 56
Breaking News: Steve Jobs Hated Rupert Murdoch's Fox News
Senator Demands FBI Investigate Rupert Murdoch For Hacking Rival & Stealing Their Copyrights
CBS News Confirms That FBI Director Lied To Congress About Carrier IQ Spying
How To Protect Yourself From Being Spied On In Your Home Through Your Webcam Or Mobile Phone
Computer Technician Secretly Spied On Customers In Their Homes While They Were Naked
Leading Rental Company Facing Lawsuit For Spying On People In Their Homes Through Their Laptops
The FBI Raids Wrong House Holding Woman And Daughter At Gunpoint After Chainsawing Off Door
The FBI's Computer System Is Still A Monumental Failure That Is Once Again Behind Schedule
Rupert Murdoch Is Being Investigated By The Government For Using 'Mafia Tactics' On Rivals
Rupert Murdoch's News Corp Is Under Investigation For Computer Hacking And Corporate Theft
Rupert Murdoch's News Corp Spying On People With Drones
Rupert Murdoch Uses Slur In Reference To Black People
Police Widen Rupert Murdoch News Corp Criminal Probe To Include Computer Hacking
Judge Orders One Of Rupert Murdoch Hackers To Disclose All Evidence
Rupert Murdoch Executive Admitted To Bribing The Metropolitan Police (Video)
Rupert Murdoch Defames Australia's Prime Minister Then Retracts It After Legal Threat
STORY SOURCE
http://vault.fbi.gov/steve-jobs/steve-jobs-part-01-of-01/view