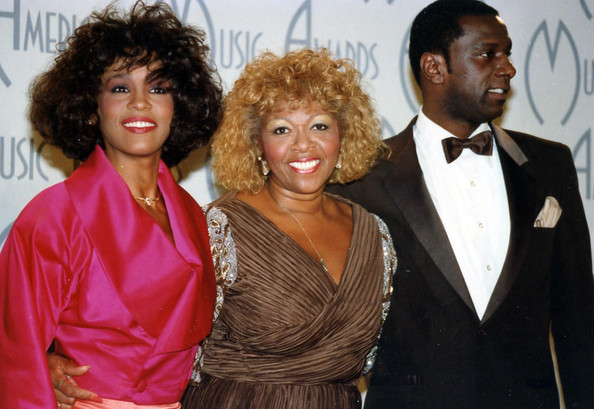 Whitney Houston pictured with her mom and brother
TMZ is reporting singer Bobby Brown is not invited to the funeral of ex-wife, Whitney Houston, as her mother Cissy Houston does not want him there. This is similar to what occurred regarding the late singer, Amy Winehouse, whose dad, jazz vocalist, Mitch Winehouse, did not want her ex-husband, Blake Fielder Civil at her funeral. Her dad and many others blamed Fielder for Winehouse's addiction, as he bragged in an interview, he introduced the weed smoking singer, to hard drugs, such as crack cocaine and heroin and heavy drinking.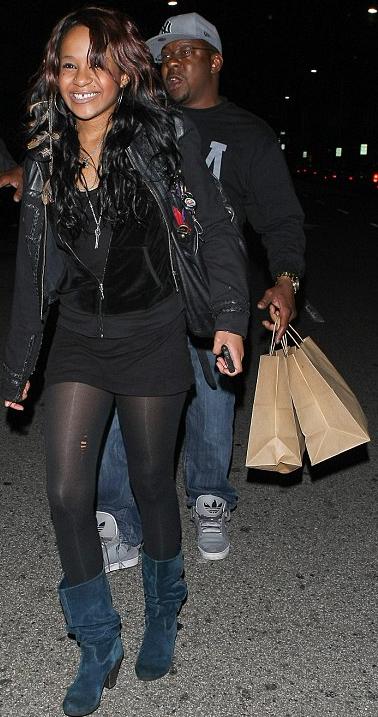 Bobbi Kristina Brown and Bobby Brown
It is also being said Brown is not being allowed to see his child with Houston, 18-year-old Bobbi Kristina Brown, who is taking her mother's death extremely hard. Bobby Brown has labeled TMZ's claims "inaccurate." However, there has been a history of tension between Brown and the Houston family. Brown wanted to manage Houston during the peak of her career, but her parents did not want him to oversee her finances, as the couple was spending very lavishly and Brown had already gone broke by that time, losing his $20,000,000 fortune. Houston was the breadwinner. They were also angry at reports he introduced her to hard drugs and was seen publicly hitting her on two occasions.
RELATED ARTICLES
Whitney Houston Is The Latest Hollywood Star To Die Under Tragic Circumstances
Reports Indicate Whitney Houston Has Lost All Of Her Money And Is Asking For Donations