What Got Them To This Place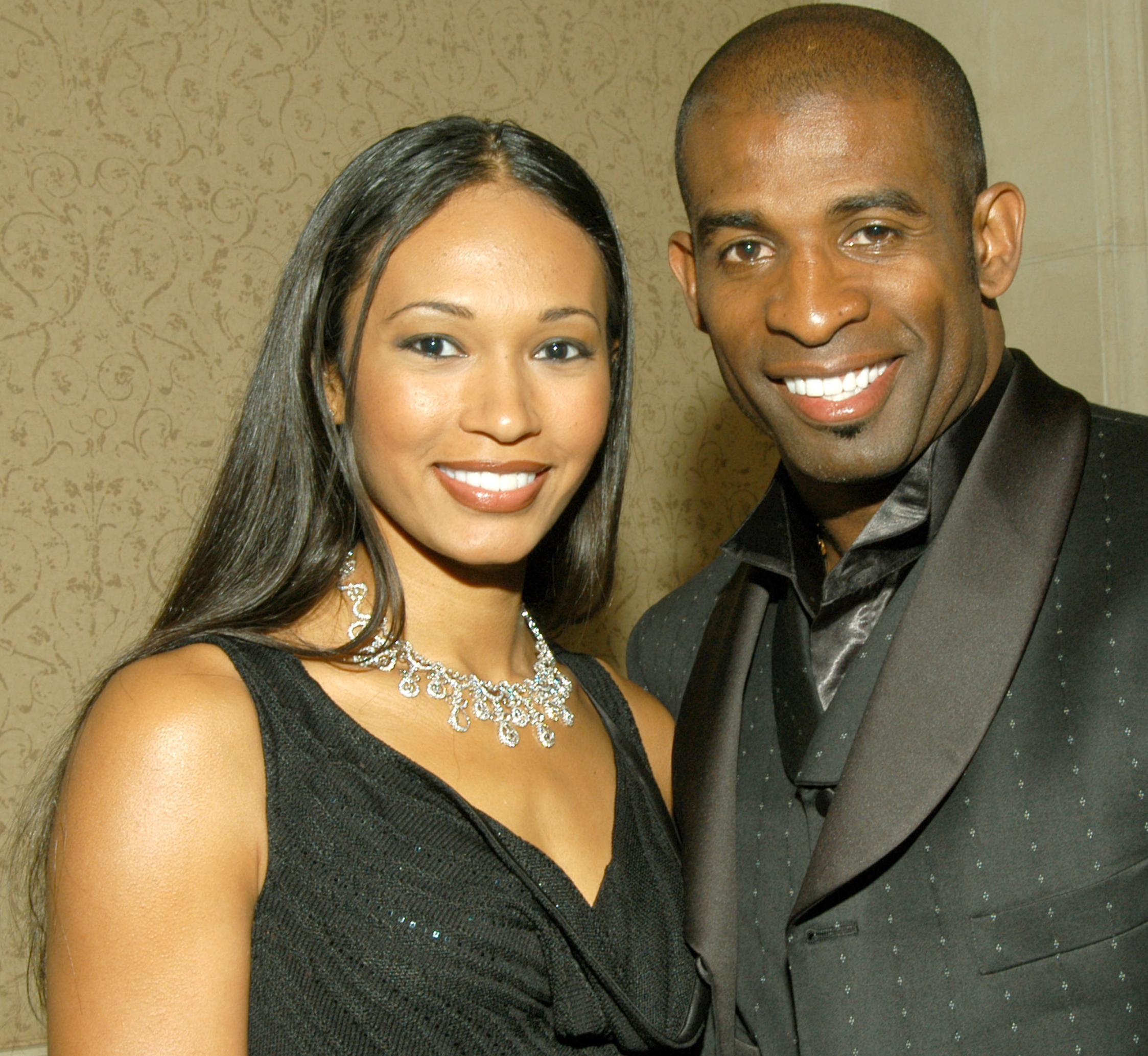 Pilar Sanders and Deion Sanders earlier in their marriage
NFL football hall of famer, Deion Sanders, 44, has just been sued by his second wife, Pilar Sanders (nee Biggers), for $200,000,000 in their messy divorce battle, for defamation. His first wife, who he married twice, is Carolyn Chambers and she is the mother of his two oldest children. He recently filed legal papers, seeking divorce from Pilar.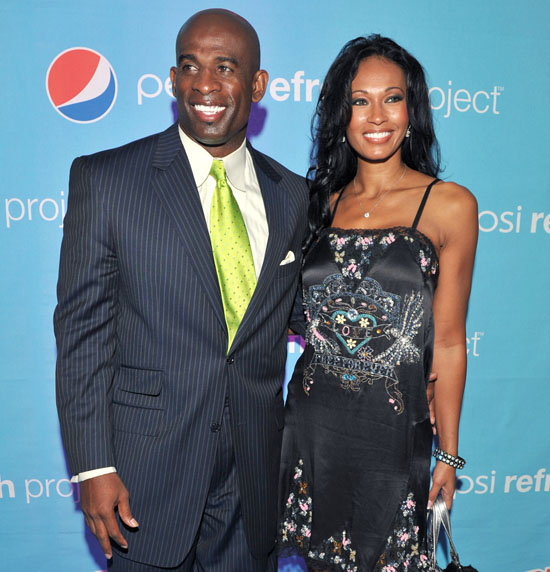 Deion Sanders and Pilar Sanders after their reality show premiered
Deion and Pilar have been fighting during the acrimonious divorce proceedings, in and outside court. Pilar was in a violent fight with her husband's aunt, which ended in police being called to the property, but he declined to press charges against his wife, who was cuffed by cops.
Sanders' daughter Deiondra, read Pilar the riot act on Twitter, regarding her alleged attraction to the limelight at the expense of the couple's children. Deiondra indicates her stepmom Pilar has not been home enough to take care of the couple's three younger children, as she is trying to record a music album.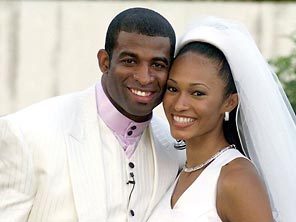 Deion Sanders and Pilar Sanders wedding photo
In 1994 Deion Sanders released an album entitled "Prime Time" with the single "Must Be The Money." The couple currently appears on their own reality show "Deion & Pilar: Prime Time Love" which did not betray the extent of the terrible tensions behind the scenes.
Pilar has accused Deion of cheating, which he denies. No evidence has been provided regarding these claims and for her to prevail in court, especially seeking such a large sum of money, she would be required to prove her claims. $200,000,000 seems excessive under the circumstances. The couple live in a 10-bedroom, 13-bathroom mansion in Prosper, Texas, but that figure may bankrupt Sanders.