They Were Not Counted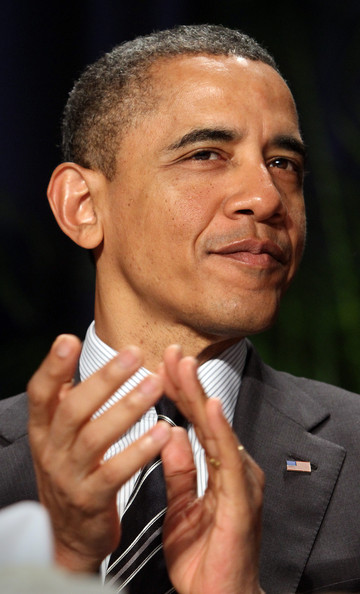 Barack Obama
After the Congressional Budget Office released data indicating U.S. unemployment is actually 10%, President Barack Obama instructed the government to drop 1,200,000 Americans from work force data, as they have not been able to find a job and have dropped out of the employment market. This means unemployment is 10%, not 8.3%, as the White House is claiming this week.
STORY SOURCE
Record 1.2 Million People Fall Out Of Labor Force In One Month, Labor Force Participation Rate Tumbles To Fresh 30 Year Low
02/03/2012 08:51 -0500 - A month ago, we joked when we said that for Obama to get the unemployment rate to negative by election time, all he has to do is to crush the labor force participation rate to about 55%. Looks like the good folks at the BLS heard us: it appears that the people not in the labor force exploded by an unprecedented record 1.2 million.
No, that's not a typo: 1.2 million people dropped out of the labor force in one month! So as the labor force increased from 153.9 million to 154.4 million, the non institutional population increased by 242.3 million meaning, those not in the labor force surged from 86.7 million to 87.9 million. Which means that the civilian labor force tumbled to a fresh 30 year low of 63.7% as the BLS is seriously planning on eliminating nearly half of the available labor pool from the unemployment calculation. As for the quality of jobs, as withholding taxes roll over Year over year, it can only mean that the US is replacing high paying FIRE jobs with low paying construction and manufacturing. So much for the improvement.
Obama's bogus jobs data- Congress should investigate cooked employment books
Friday, February 3, 2012 - The White House hyped the news Friday that January payrolls had risen by 243,000. The hitch is the Bureau of Labor Statistics (BLS) also dropped 1.2 million from the calculated workforce. Somehow this net loss of a million workers in a single month was transformed into an improvement in the unemployment rate. As the old saying goes, figures don't lie, but liars can figure.
"Job growth was widespread," the BLS reported, but most Americans sense that something isn't quite right with the numbers. The most important change was the deep decline in the workforce. While the overall population jumped an 1.6 million in January, the workforce declined a record-setting 1.2 million. This figure represents those who out of sheer frustration or for other reasons have dropped out of what the government defines as the active labor pool. They are worse than simply unemployed; they are both jobless and hopeless.