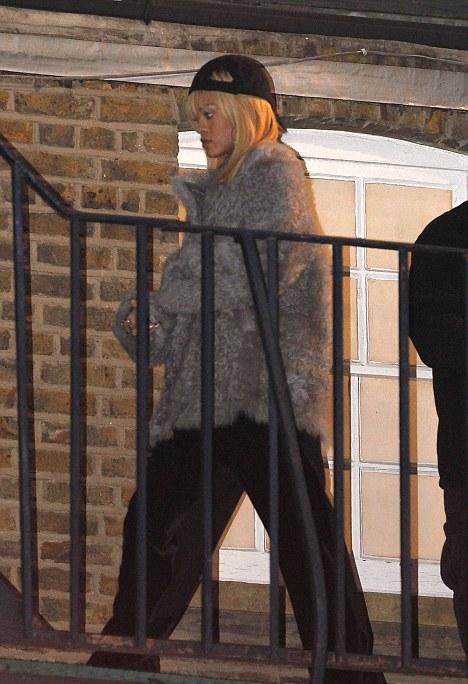 Rihanna yesterday
After news and photos hit the web of Chris Brown leaving a Miami night club with two blondes to have sex with them, girlfriend Rihanna was pictured out in public looking sad and depressed. The two publicly reconciled after years of sneaking around for sex in violation of a restraining order she later dropped, stemming from Brown infamously beating her in a terrible way after a 2009 Grammy party.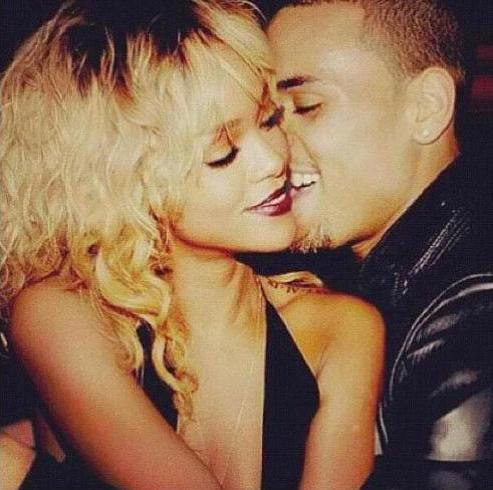 Photo for Rihanna and Chris Brown's new unoriginal song
Brown has been chasing women all over the place, behind Rihanna's back, while pledging he has been faithful. He promised her he would drop girlfriend Karrueche (*Kawasaki). However, Brown is still having sex with several women behind Rihanna's back, while the public blasts her for publicly taking him back.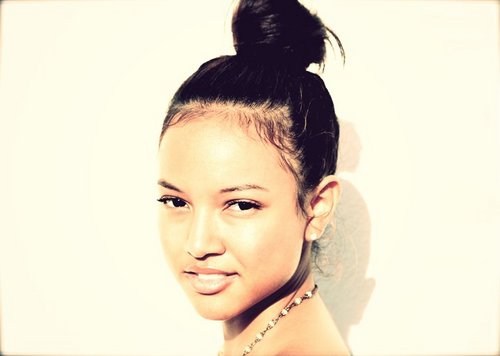 Karrueche Tran
People have been stating Rihanna is sending a very negative message to impressionable kids and young women. But Chris Brown and Rihanna never stopped dating, they just played the public for fools, quietly hooking up for the past three years. The Judiciary Report was the first to state this years ago.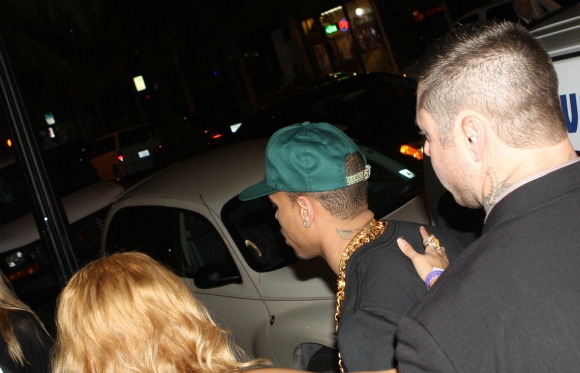 Chris Brown leaving the club with two women
Both Brown and Rihanna are violent. She publicly bragged about smashing her brother in the face with a bottle during a fight. She likes to brawl, as does Brown, in what is a very unhealthy relationship. Violence should never come into the picture. It is dysfunctional and dangerous. What happens when it goes too far again and someone ends up in the hospital.
Rihanna Stole New Video From Photographer
Rihanna Sued Again For Stealing
Rihanna And Chris Brown Dueling Interviews
Unwise Rihanna Slams Blogs, Bloggers And Readers
85% Of Access Hollywood Viewers Vote That Rihanna Did Not Deserve Esquire's Sexiest Woman Alive Title
Rihanna Embarrasses Herself On Twitter By Falsely Claiming Concert Is Sold Out