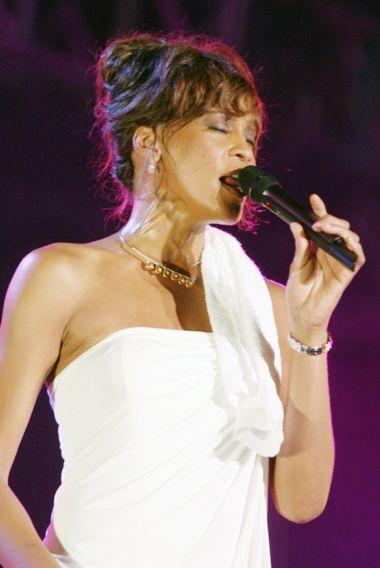 Whitney Houston
X-Factor contestant and former X-Girlfriend member, Stacy Francis, 42, got into a fight with Whitney Houston, 48 at a Los Angeles club, two days before her death on February 11, 2012. Yesterday, Francis apologized for the fight that upset Houston and worsened her depression. Houston has dated 31-year-old rapper and reality star Ray-J on and off since her divorce from singer Bobby Brown.
If you remember, on February 13, 2012, the Judiciary Report made mention of Ray-J stating, "Days prior she was also seen with rapper Ray-J, who sorry to say, has been a bad influence on the women he dates (see: Kim Kardashian, who he sold out for $1,000,000). When I saw a photo of Houston with Ray-J several days ago, I got a bad feeling" and "Ray-J, who Houston was seen dating days before she died. Did the two break up again." On February 14, 2012, the Judiciary Report referred to him as bad company and a negative influence on Houston. On February 15. 2012, Francis went public with the story of the fight. My instincts were correct. Ray-J is a playboy and isn't about to be faithful to any woman with his mindset.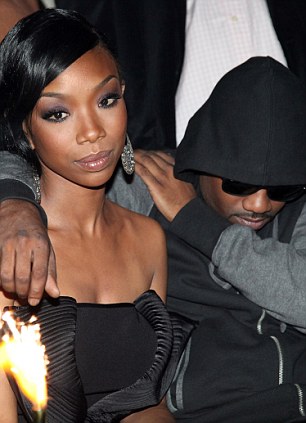 Brandi and her brother Ray-J
Some say Houston was happy in her final days, but I don't think she was at all. With all Houston's problems, such as dwindling records sales and a depleted fortune, the last thing she needed was another badboy like Bobby Brown or Ray-J or a confrontation over a man with loose morals when it comes to women. That probably made her depression worse. She was on medication for depression and happy people don't do that. That was a big clue that she was depressed.
Houston needed someone grounded, who would have kept her out of the club and away from alcohol and drugs. Someone to take her out for a nice dinner, a walk in the park, a jog, work out together (ect...). Someone stable to foster her relationship with daughter Bobby Kristina Brown. She needed someone to encourage her to quit smoking and get restorative treatments for her voice that was damaged from years of substance abuse. She didn't need Ray-J taking her to a Hollywood club filled with drugs, alcohol and smoking, for a night out with all her vices present. You saw the inebriation on her face during the final week of her life. If you are drunk or close to it, you can miscalculate how many pills you have taken and when.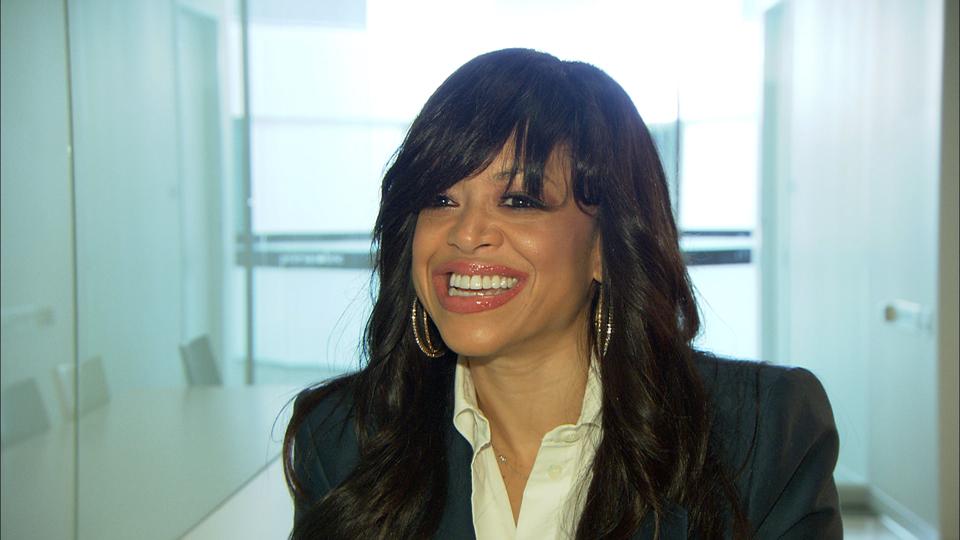 Stacy Francis
I did not know Houston, but I knew, heard and was privately told enough to know she was in serious trouble, but I didn't post most of it, as I did not wish to embarrass or hurt her. I knew this tragedy was coming, as the troubles in her life were backing up and she was trying to leave Atlanta, in favor of Los Angeles, a move the site advised against.
In a past Judiciary Report article on April 27, 2010 entitled "Whitney Houston On The Brink" the site explicitly warned, "Whitney Houston, is on the brink of collapse. Her comeback tour continues to be panned all over the world, while Houston spirals further into addiction. Contrary to what her label Sony is telling you, all is not well with Whitney. If she does not regain control of her life, she could overdose. Step back from that ledge, Whitney. Life is too important to jeopardize it over a career, addiction and bad influences."
RELATED ARTICLES
X-Factor's Stacy Francis Is Not A Newbie, But She Was Actually In The Famous R&B Girl Group X-Girlfriend
Whitney Houston Is The Latest Hollywood Star To Die Under Tragic Circumstances
Reports Indicate Whitney Houston Has Lost All Of Her Money And Is Asking For Donations